KEMIO x Private Policy x UPRISERS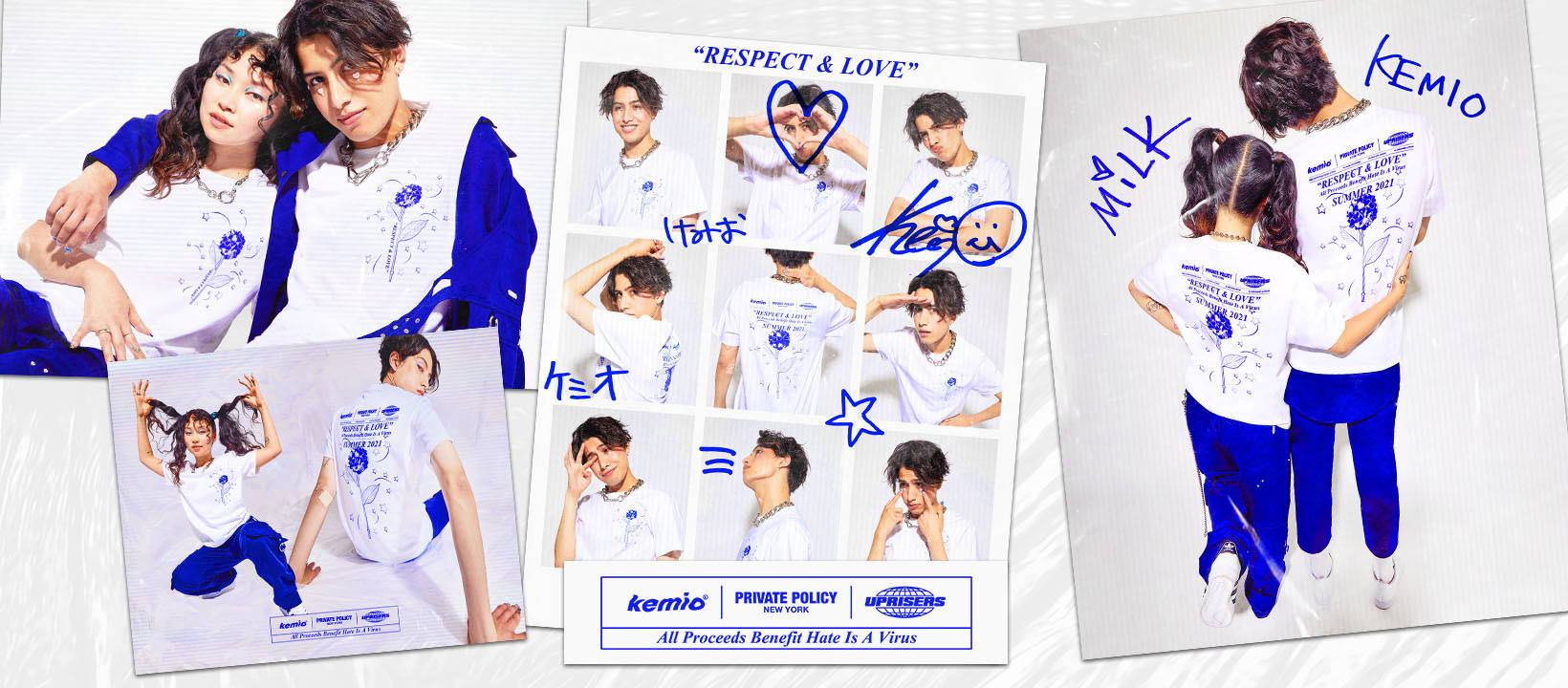 Editorial Credits: KEMIO @mmkemio | Private Policy @privatepolicyny | UPRISERS @weareuprisers  |  Photography + Production: David Chow @spuhz and Haruko Hayakawa @harukohayakawa |  Creative Director: Edward Yeung @eduhwud  |  Model: Milk @kinidakini  |  Hair: Sena Murahashi @ittts_sena  |  Makeup: Takuya Yamaguchi @tak8133
we are rooted in telling stories of the underrepresented.
Streetwear with a purpose is in our DNA. Our collections and designs are centered around releasing impactful messages geared towards driving conversations and inspiring positive change.
But our work doesn't end here. We are a group of creatives, leaders, and doers with a commitment to championing our community voices and stories. Through our annual Family Drive, Family Market & Cafe, Family Portrait and Neighborhood events, we reimagine the possibilities of collective work with trusted voices in our community to celebrate and participate in impactful experiences.
Pictured is Nohemy in our Limited Edition UPRISERS x Panda Express Varsity Bomber Jacket.
WHAT YOU WEAR IS WHAT YOU REPRESENT · WHAT YOU WEAR IS WHAT YOU REPRESENT ·