UPRISERS Vote
Remember, confusion and misinformation are tactics of voter suppression*
That's why knowing your rights as a voter is SO important. Share this information withfriends, family, classmates, and co-workers so that more voters are informed and empowered!
*Source: www.whenweallvote.org/
We want to make voting as painless as possible for you. Join our SMS community to get voting info, fun memes, and exclusive UPRISERS discounts/updates.

*I consent to receive marketing text messages from WEAREUPRISERS through an automatic telephone dialing system at the number provided. Text STOP to unsubscribe or HELP for help. Msg and data rates may apply. Up to 8 msg/month.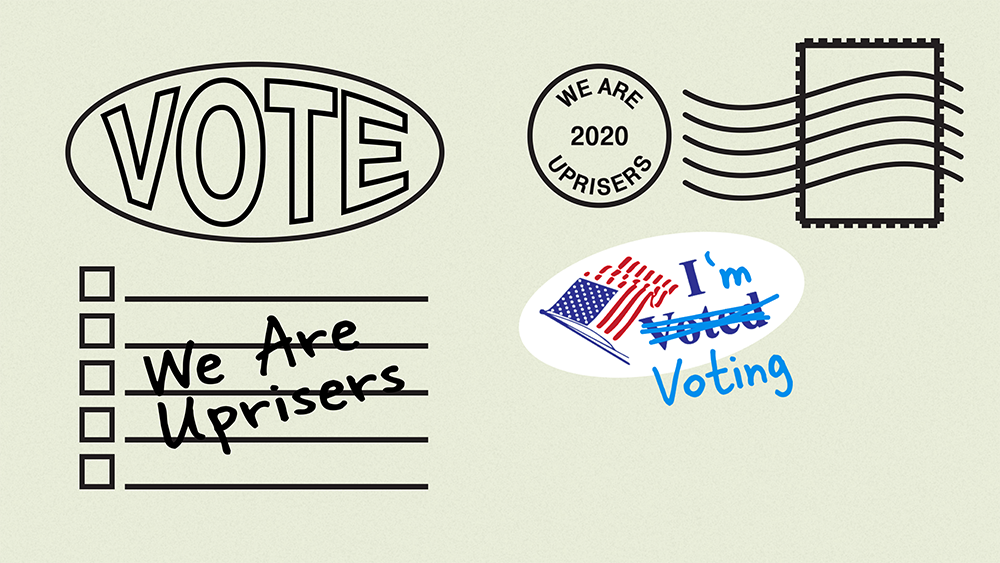 we are rooted in telling stories of the underrepresented.
Streetwear with a purpose is in our DNA. Our collections and designs are centered around releasing impactful messages geared towards driving conversations and inspiring positive change.
But our work doesn't end here. We are a group of creatives, leaders, and doers with a commitment to championing our community voices and stories. Through our annual Family Drive, Family Market & Cafe, Family Portrait and Neighborhood events, we reimagine the possibilities of collective work with trusted voices in our community to celebrate and participate in impactful experiences.
Pictured is Nohemy in our Limited Edition UPRISERS x Panda Express Varsity Bomber Jacket.
WHAT YOU WEAR IS WHAT YOU REPRESENT · WHAT YOU WEAR IS WHAT YOU REPRESENT ·