Very Good Light x UPRISERS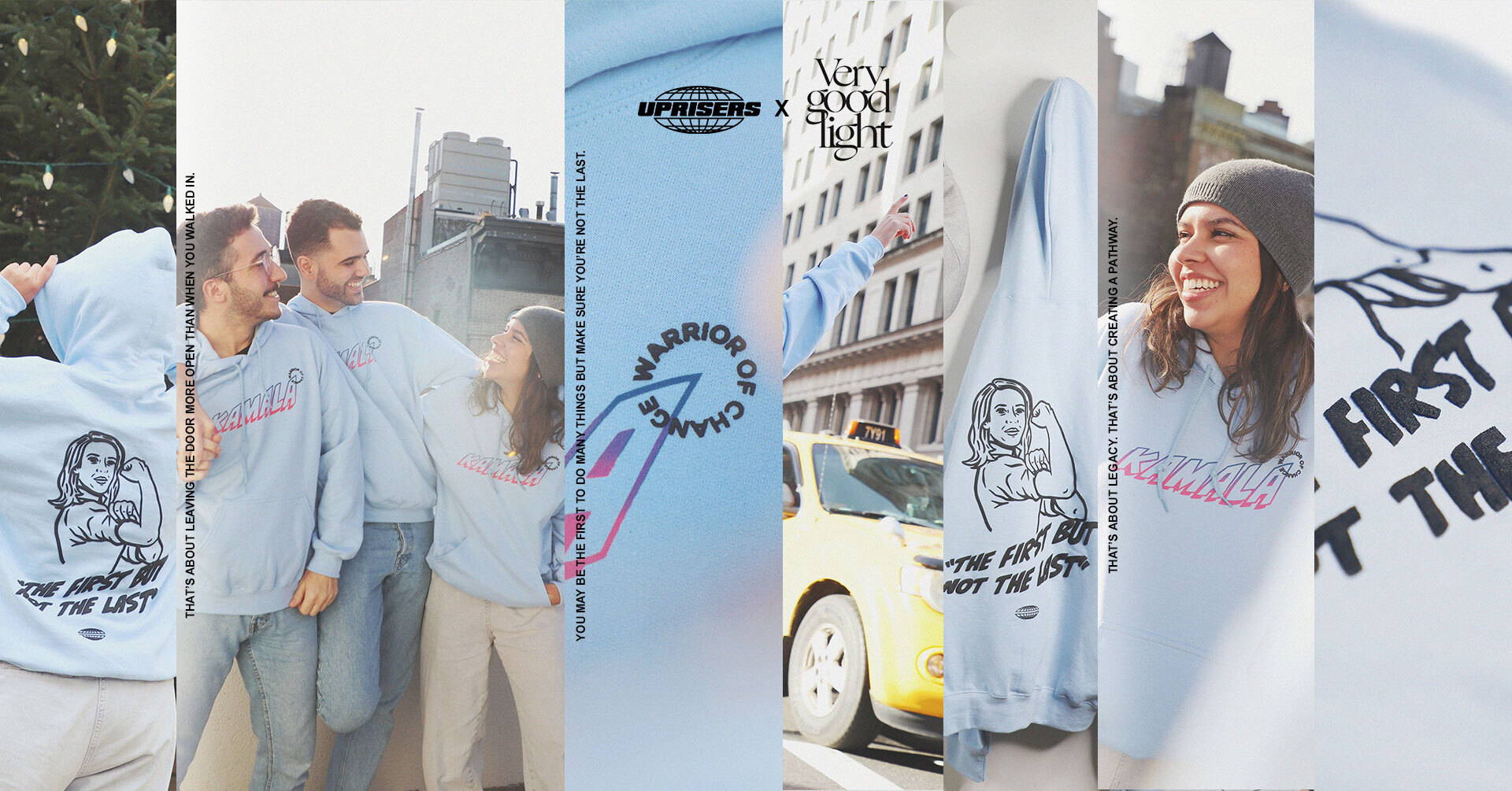 The Kamala Hoodie. Yes, you read that correctly. 
2020 did the most in attempting to outshine history. We showed up and upstaged that energy. 
In our first but certainly not our last Very Good Light and UPRISERS collaboration, we celebrate the revolutionary accomplishments of our Vice President-elect Kamala Harris packaged into our Kamala Hoodie. She walks unpaved paths as the first Black and South Asian woman vice president. Our voices broke the cycle and here we are witnessing the legacy. We did that. 
This special limited-edition hoodie is a testament to how our actions today rework our future. The good news, we're only getting started. Kamala may be the first, but let's make sure she isn't the last.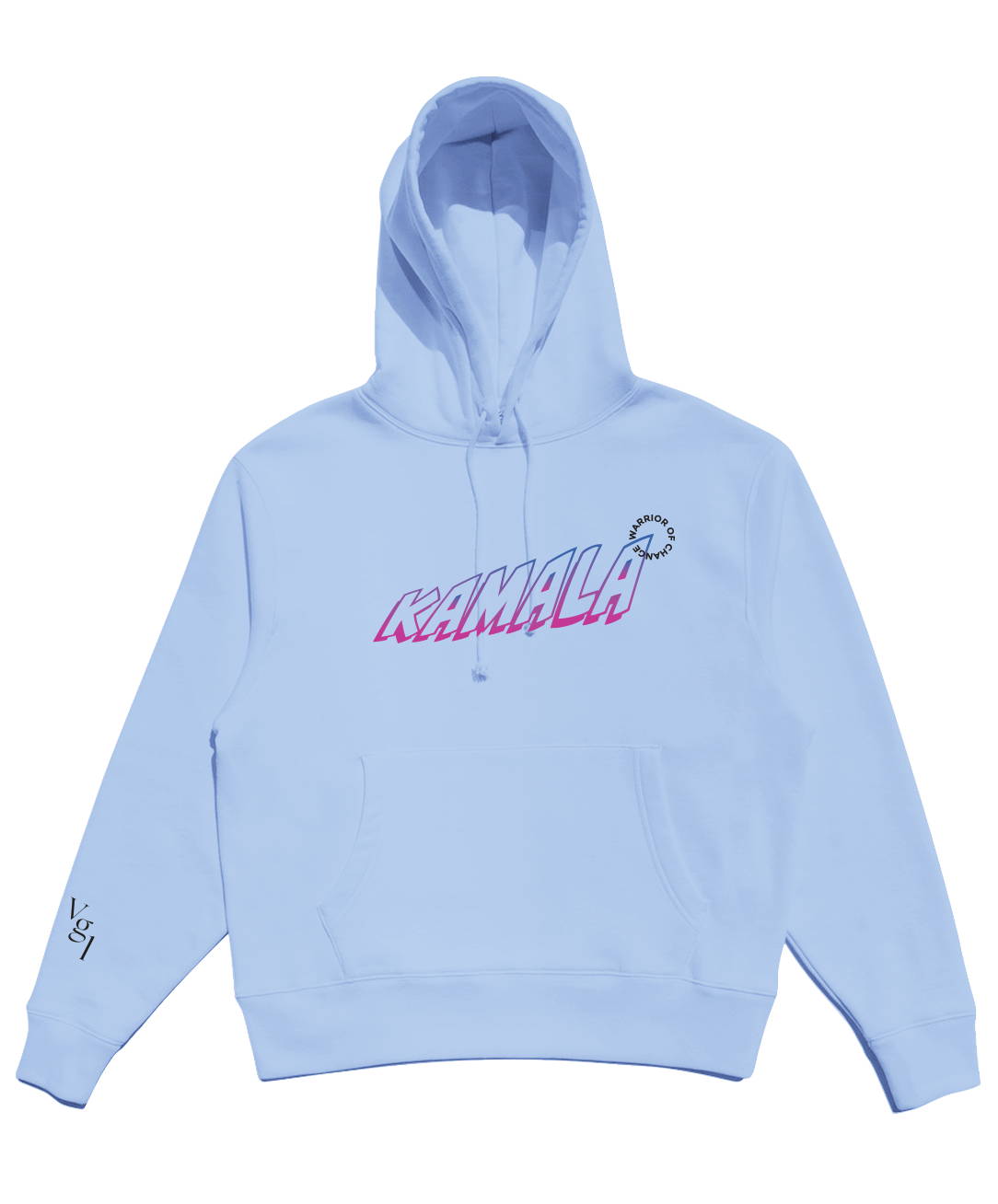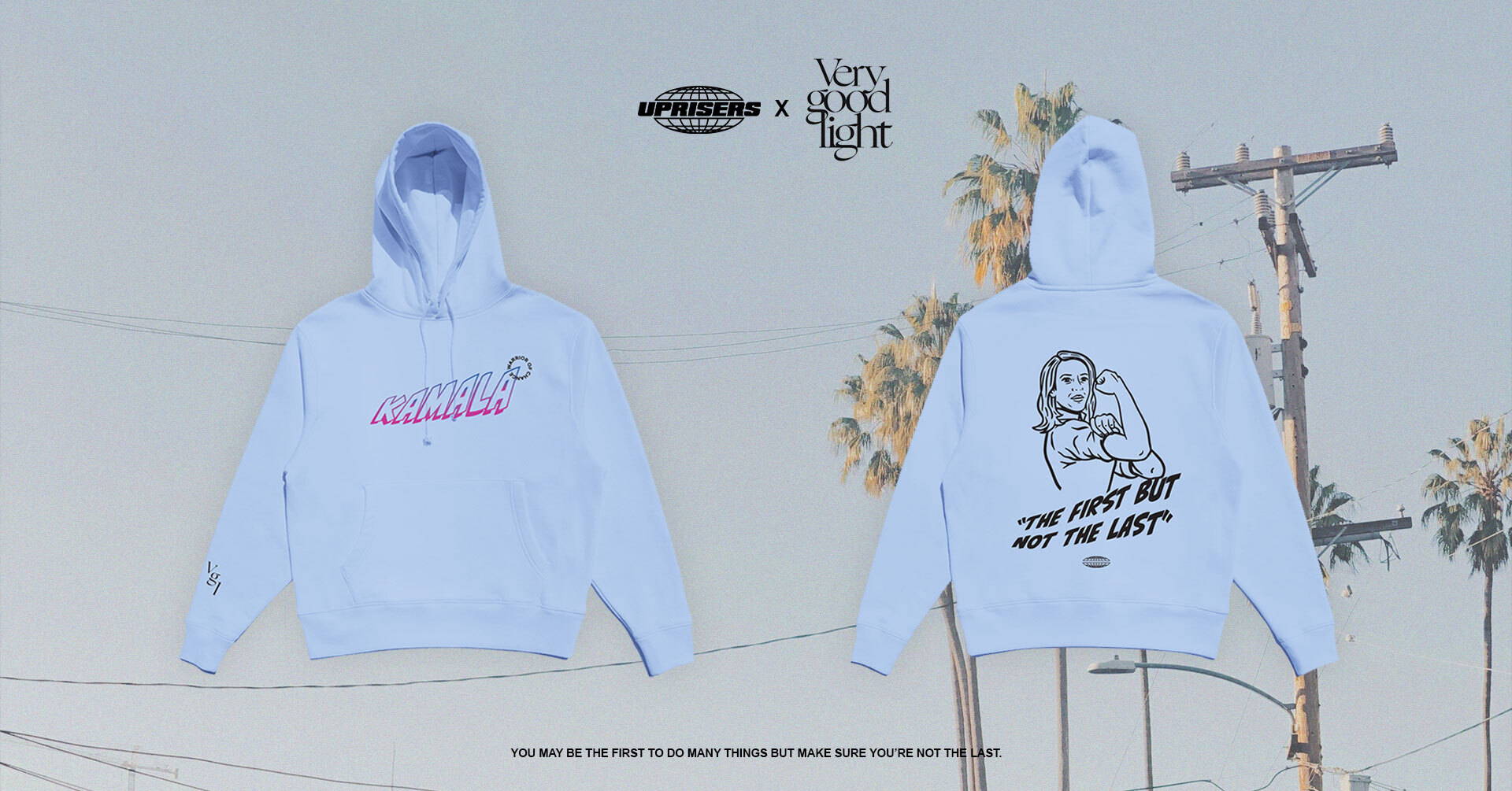 we are rooted in telling stories of the underrepresented.
Streetwear with a purpose is in our DNA. Our collections and designs are centered around releasing impactful messages geared towards driving conversations and inspiring positive change.
But our work doesn't end here. We are a group of creatives, leaders, and doers with a commitment to championing our community voices and stories. Through our annual Family Drive, Family Market & Cafe, Family Portrait and Neighborhood events, we reimagine the possibilities of collective work with trusted voices in our community to celebrate and participate in impactful experiences.
Pictured is Nohemy in our Limited Edition UPRISERS x Panda Express Varsity Bomber Jacket.
WHAT YOU WEAR IS WHAT YOU REPRESENT · WHAT YOU WEAR IS WHAT YOU REPRESENT ·