Celebrating and amplifying underrepresented stories, cultural heritages and voices.
The ROOTS collection inspires reflection to dig deeper on identity, heritage, and family history. The very stories that unravel our generational narratives are our roots – shaping us into who we are today.
UPRISERS is for the community, by the community.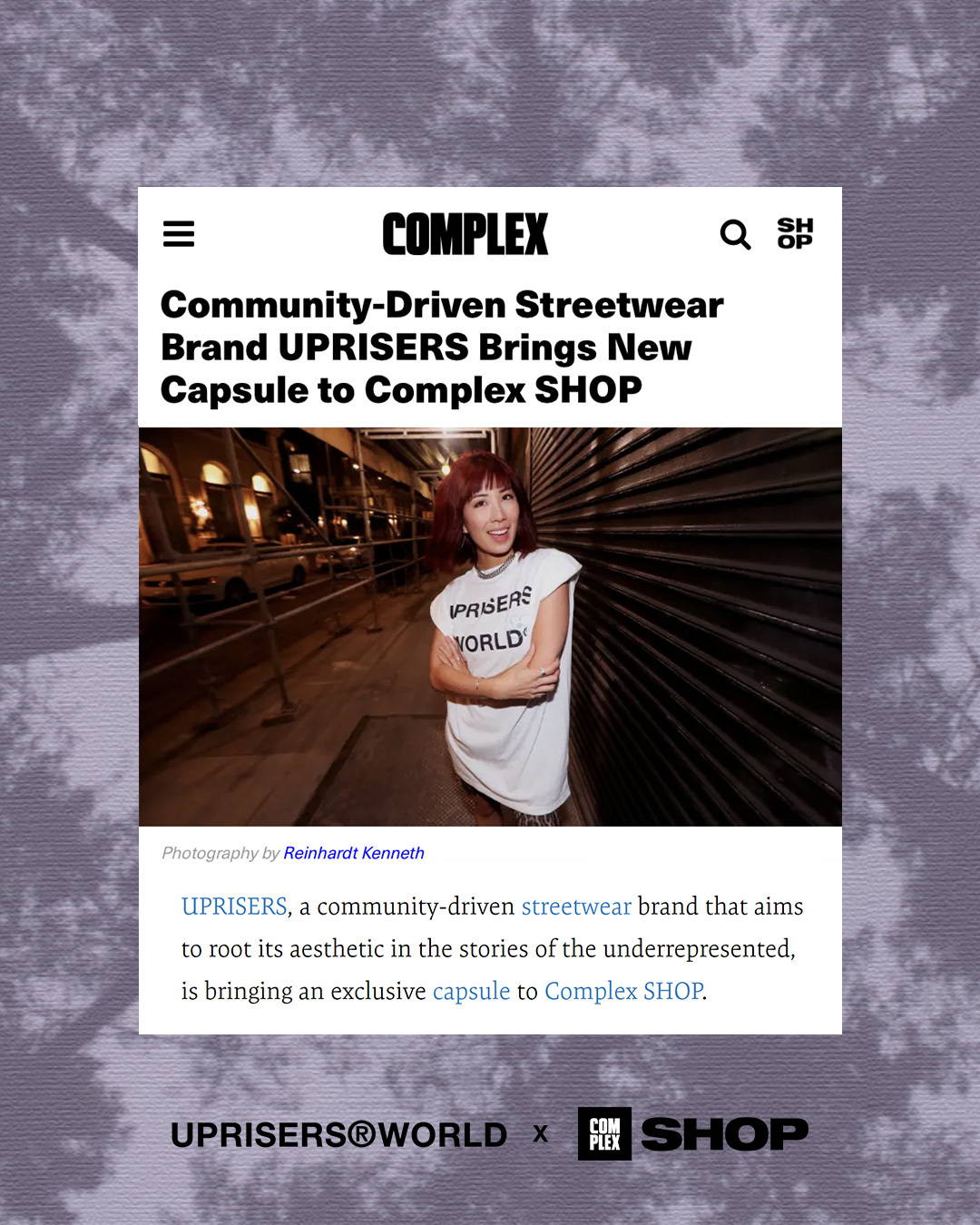 A big thank you to Complex for featuring our founder, Michelle K. Hanabusa. As an Asian American woman-owned brand, we consider this a win.
Now is a pivotal moment to champion for representation and visibility inclusive of all who are marginalized. We know that for a fact, we couldn't have done it without you! Your stories and support inspires us to continue fighting the good fight. All the more so, your voices are needed to advocate change.We're incredibly proud, honored, thankful and... Excited!!
Stay in the loop, more jaw-dropping news coming your way.